Note: This post contains affiliate links which means if you click on a link and purchase an item, we will receive an affiliate commission at no extra cost to you.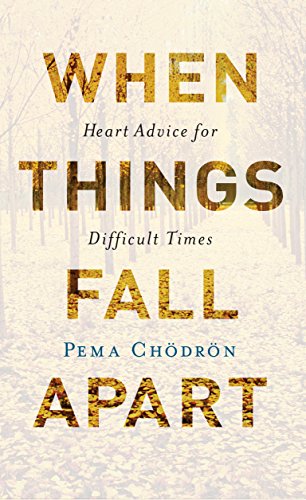 Ready to learn the most important takeaways from When Things Fall Apart in less than two minutes? Keep reading!
Why This Book Matters:
When Things Fall Apart helps readers understand how they can embrace fear, welcome love, and discover the true meaning behind life itself.
The Big Takeaways:
Turn the things you are scared of into a guidebook for navigating your self.

If By welcoming the things we are scared of into our lives, we can better understand the depths of who we are.

Being alone is only a perfect opportunity, not a bad thing.

Those moments we get to spend by ourselves are the perfect times to soak in peace.

Wishing for the best is sometimes the worst thing you can do.

Allowing yourself to think wishfully can highlight the uncertainties in your life and only make anxiety worse.

Embracing the fact that we are only temporary can help up live a more meaningful life.

The sooner we realize we are not made to live forever, the more we can live.

Loving others helps us love ourselves.

On the same page, loving yourself can help you more deeply love others.
Want To Keep Reading?
Watch A Video Summary:
Additional Video From The Author: