Note: This post contains affiliate links which means if you click on a link and purchase an item, we will receive an affiliate commission at no extra cost to you.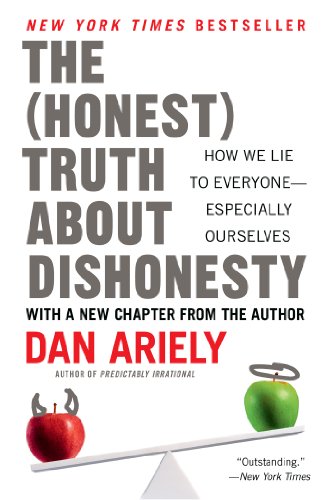 Ready to learn the most important takeaways from The Honest Truth About Dishonesty in less than two minutes? Keep reading!
Why This Book Matters:
The Honest Truth About Dishonesty explains to readers the motivations behind why people lie.
The Big Takeaways:
Dishonesty, scandals, and many more shady behaviors are prevalent in today's society.

If There is no distinct group of people responsible for all of the bad in the world. We all contribute.

We weigh the pros and cons before we cheat.

We will see what we have to gain and what we have to lose before we cheat. However, the things that motivate a lie may be different than what you would think.

Our morals are directly linked to our solace with cheating.

Many don't cheat just because there is a good chance to. People will cheat because they are comfortable with the idea of cheating.

We deceive ourselves into believing that we are making the right choice when cheating.

In the process of lying, we start to believe ourselves.

Being dishonest happens more when we are tired.

The more tired our brain is, the more susceptible we are to temptation.
Want To Keep Reading?
Watch A Video Summary:
Additional Video From The Author: