Note: This post contains affiliate links which means if you click on a link and purchase an item, we will receive an affiliate commission at no extra cost to you.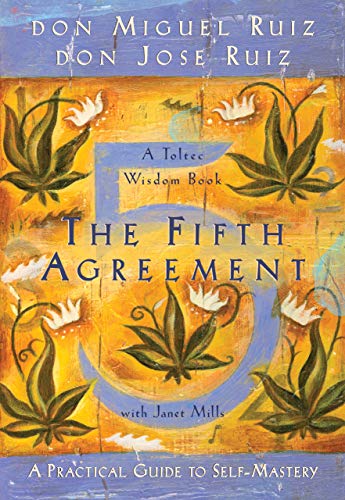 Ready to learn the most important takeaways from The Fifth Agreement in less than two minutes? Keep reading!
Why This Book Matters:
The Fifth Agreement teaches us the five pacts that will help us find who we are when the opinions of others are gone.
The Big Takeaways:
Societal ideals cover our natural selves.

If We learn to conform from the time we are born, making our own beliefs distorted by the view of others.

We have learned to believe certain things have meaning.

Meaning is dependent on what others believe as truth.

Realize that not everything is about you.

Don't take to heart the times when people didn't quite get what you were trying to express or had an opinion that differed from your own. What other people think or feel about you is based on their personal perception of you.

Stop guessing at the answers and find what is true.

Your desire to predict what will happen next or what people think will only drive you to madness. Instead, focus on what is definite.

Don't take everything as the truth, but pay attention to what is said anyway.

Agree to question everything.
Want To Keep Reading?
Watch A Video Summary:
Additional Video From The Author: