Note: This post contains affiliate links which means if you click on a link and purchase an item, we will receive an affiliate commission at no extra cost to you.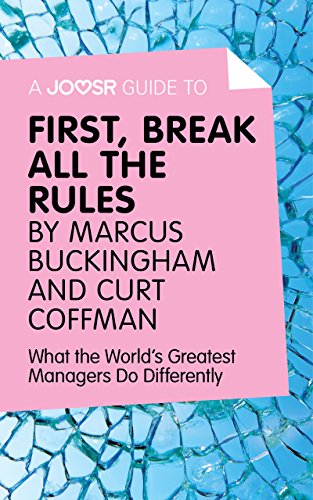 Ready to learn the most important takeaways from First, Break all the Rules in less than two minutes? Keep reading!
Why This Book Matters:
First, Break all the Rules discusses how excellent management is different from conservative methods.
The Big Takeaways:
A fruitful business must maintain happy employees.

If Building a secure environment for employees to work increases consistency.

Managers should focus more on facilitating as opposed to leading.

Proper facilitation brings employees together, along with their needs.

Managers must take into account each employee's different abilities.

Managers should also consider preventing weaknesses from becoming weaker.

Good managers should help employees discover the best career path for each individual employee and keep them in the jobs best suited for them.

Good managers help employees climb the ladder to success by encouraging them to use their strengths.

Managers should realize that they can learn from their employees and try to do so.

Working as a collective unit makes the business a success.
Want To Keep Reading?
Watch A Video Summary:
Additional Video From The Author: