Note: This post contains affiliate links which means if you click on a link and purchase an item, we will receive an affiliate commission at no extra cost to you.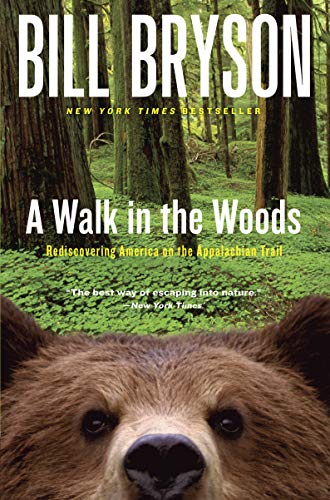 Ready to learn the most important takeaways from A Walk in the Woods in less than two minutes? Keep reading!
Why This Book Matters:
Walk in the Woods is a story of hiking adventures which led to the exploration of mystical and charming mother nature.
The Big Takeaways:
The real beauty of nature surrounds the Appalachian Mountains.

If Although hiking is not a simple walk, one can enjoy the mesmerizing beauty of weather and surrounding nature while hiking.

The woods of the Appalachian Mountains are beautiful, but they possess minimal immunity from outside threats.

Any sort of external disease can affect these trees; still, the landscapes, bushes, and trees portray an amazing sight.

Harpers Ferry has an amazing history as well.

This site is related to the American Civil war in which one of the slave rebellions was highlighted.

The formation of the Appalachian Mountains was a result of continental collision.

These mountains have amazing formation history and are subject to very minor changes with passing time.

Apart from beauty, the Appalachian Mountains possess dangerous features.

There are a series of white mountains that may threaten one's life, for the subtle changes in temperature may hurt an individual.
Want To Keep Reading?
Watch A Video Summary:
Additional Video From The Author: