Note: This post contains affiliate links which means if you click on a link and purchase an item, we will receive an affiliate commission at no extra cost to you.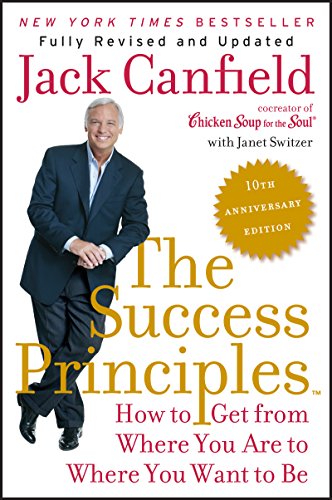 Ready to learn the most important takeaways from The Success Principles in less than two minutes? Keep reading!
Why This Book Matters:
The Success Principles shares a set of principles that can help lead anyone to a better life.
The Big Takeaways:
Take responsibility for your life.

If You are in charge of your life, no one else.

Figure out what your life means.

The meaning of life doesn't come easy, but having some idea for why you were put on this earth will help you act accordingly.

The dreams you have for yourself should be tangible.

Have a clear picture of your goals. Tell yourself regularly that you are capable of reaching your goals.

Don't quit.

"No" is not in your vocabulary when it comes to making your dreams a reality.

Don't procrastinate. Get things done.

Don't let the little things sit on the sidelines. Those things you started? Finish them.
Want To Keep Reading?
Watch A Video Summary:
Additional Video From The Author: