Note: This post contains affiliate links which means if you click on a link and purchase an item, we will receive an affiliate commission at no extra cost to you.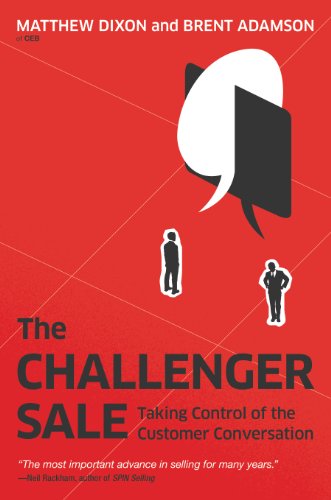 Ready to learn the most important takeaways from The Challenger Sale in less than two minutes? Keep reading!
Why This Book Matters:
The Challenger Sale explores the new method of making sales, the "Challenger" sales method, which has taken precedence over the traditional customer-relationship building model.
The Big Takeaways:
A personalized and customized product/service is the key selling factor of today.

If Sales were once perceived as a one-way deal, resting largely on the sales rep's ability. However, the paradigm has now shifted toward a customer-oriented approach.

Sales in the digital times rests more on the "challenger" type of sales individuals.

Among the five kinds of salespersons, "challenger" sales individuals are the ones who are thoroughly aware of customer needs and offer innovative solutions.

A "challenger" salesperson always takes control of the conversation and convinces a customer from various angles

A "challenger" sales individual guides customers in a way to convince them that his/her solutions are the best.

For a sales manager to build a "challenger" sales team, it is imperative to take everyone on board.

Good "challenger" sales teams are the ones that are fostering every aspect of a challenging sales technique.

To make your business a "challenger" module, managers are the most important entities.

Managers are the key person who ensures the execution of strategies defined by higher leadership.
Want To Keep Reading?
Watch A Video Summary:
Additional Video From The Author: