Note: This post contains affiliate links which means if you click on a link and purchase an item, we will receive an affiliate commission at no extra cost to you.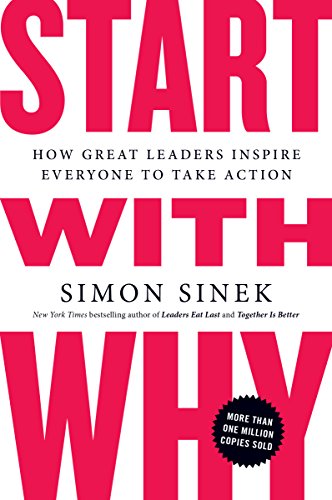 Ready to learn the most important takeaways from Start With Why in less than two minutes? Keep reading!
Why This Book Matters:
Written by world-known author and motivational speaker, Simon Sinek, Start with Why explains how some leaders and organizations become more successful than others by deliberating on the importance of "Why?" rather than "What?" for success.
The Big Takeaways:
The importance of an idea and why it exists

If Every great leader and innovator knows the worth of his/her idea and why it is important for everyone.

Short-term fixations don't go too far; success depends on a fruitful and precise end-product

A well-crafted product lasts longer than short-term patches. Great business leaders opt for such preciseness in their business.

To be a leader in any field, you need to be a master in all of its distinctions

Apple affirms its beliefs and values as distinct to its customers, no matter the product they offer.

Manipulating consumers or pushing them to buy from you will have you lose integrity in the long-run.

When facing competition from Asian automobile makers, American GM tries manipulating customers with cash-back deals. This resulted in a short-term sales spike, but a long-term loss of integrity for the company.

Losing a sense of "why," or value is the start of any business's downfall.

When a company becomes successful in its foundational values and loses those values after success, they experience a dramatic reversal.
Want To Keep Reading?
Additional Video From The Author: