Note: This post contains affiliate links which means if you click on a link and purchase an item, we will receive an affiliate commission at no extra cost to you.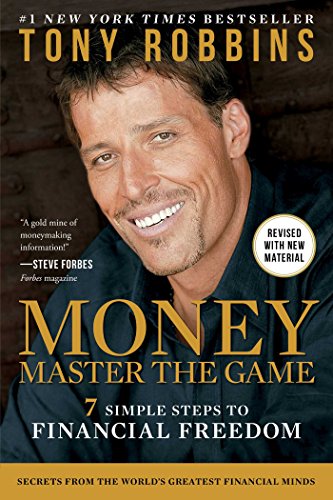 Ready to learn the most important takeaways from Money Master The Game in less than two minutes? Keep reading!
Why This Book Matters:
MONEY teaches you when to spend and when to save in an attempt to help you reach your goal of financial freedom.
The Big Takeaways:
Put your money to work.

If Money only gets smaller, the longer it sits. Let it work for you investing and allowing it to gain interest.

Invest a little (or a lot) every single month.

You have to put money in to get money. Don't see it as depriving yourself; see it as helping your future self.

Bypass the stockbrokers and mutual funds.

The only people you can trust with your money are fiduciaries and yourself.

Have a goal in mind for your money.

Set achievable goals for your money so that there is always a concrete end-goal in mind.

Learn from the success of others.

Some people have already walked the same path you are walking now. Take into account what they have done to achieve their success and use it as a guide for yourself.
Want To Keep Reading?
Additional Video From The Author: