Note: This post contains affiliate links which means if you click on a link and purchase an item, we will receive an affiliate commission at no extra cost to you.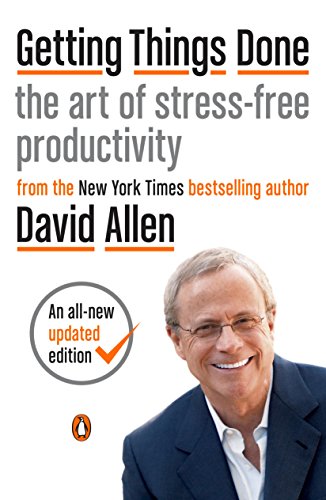 Ready to learn the most important takeaways from Getting Things Done in less than two minutes? Keep reading!
Why This Book Matters:
Getting Things Done explains how distractions and disorganization lead to more stress in an already stressful world, leaving the modern-day worker feeling unable to concentrate, much less finish anything.
The Big Takeaways:
Stress often results in overreaction or underreaction in one's daily life.

If Learn the Getting Things Done method (GTD) to organize and have enhanced productivity.

Follow the GTD simple workflow method to regain control.

Organize your tasks, but view them as more than a "to-do" list.

Chaos makes everyone's life difficult.

Set up your workspace with a filing system, allowing you to control your chaos.

Capture your information and place it in a trusted single location.

Write things down in a way that is easy to understand.

Each week, perform a comprehensive review of your tasks.

This allows you to complete anything left from the previous week and pinpoint priorities for next week.
Want To Keep Reading?
Watch A Video Summary:
Additional Video From The Author: