Note: This post contains affiliate links which means if you click on a link and purchase an item, we will receive an affiliate commission at no extra cost to you.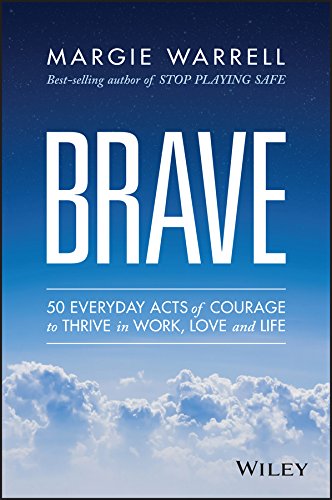 Ready to learn the most important takeaways from Brave in less than two minutes? Keep reading!
Why This Book Matters:
Brave explains how one should live with courage while confronting the challenges of fear by himself.
The Big Takeaways:
Fears make people brave.

If One should not perceive fears to be a bad thing but as a tool to face life with less future fear.

Staying true to yourself despite what society says is helpful to your long-term happiness.

A social life is easier maintained when you are true to yourself.

Having clarity of your dreams means a lot.

One must not allow his fears to let him down.

Truth matters the most and freedom of expression should be utilized in a decent manner.

One shouldn't impose his perceptions upon others.

It is crucial for one to advocate for their unique personality.

One must be able to communicate effectively and enthusiastically so others can understand their point of view.
Want To Keep Reading?
Additional Video From The Author: