Note: This post contains affiliate links which means if you click on a link and purchase an item, we will receive an affiliate commission at no extra cost to you.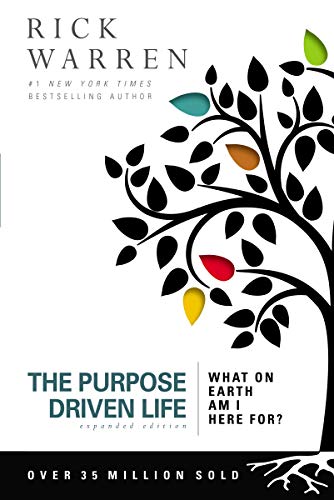 Ready to learn the most important takeaways from The Purpose Driven Life in less than two minutes? Keep reading!
Why This Book Matters:
The Purpose Driven Life is a guide for Christians to understand their purpose better here on earth.
The Big Takeaways:
Knowing God lets you know your purpose.

If God chose to create you, and you have a purpose just by being alive.

There is time every day to display our appreciation for God.

Worship is not just meant for the church. Every moment we have the opportunity to pause in our crazy lives should be a moment we take to praise God.

Surrounding yourself with other believers can help solidify your trust in God.

Christianity is not a path we walk alone. We should celebrate and lift up other Christians.

Let the Holy Spirit guide you to live a life like Jesus.

We were created to live like Jesus, made in God's image.

You are here on purpose, by God for God.

You can live your life to honor God, praise God, and live a life in his image.
Want To Keep Reading?
Watch A Video Summary:
Additional Video From The Author: