Note: This post contains affiliate links which means if you click on a link and purchase an item, we will receive an affiliate commission at no extra cost to you.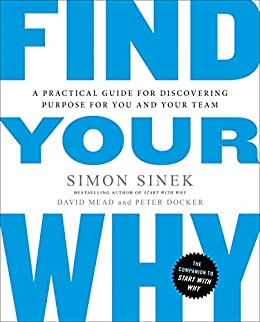 Ready to learn the most important takeaways from Find Your WHY in less than two minutes? Keep reading!
Why This Book Matters:
Find Your WHY gives you the tools you need to help your team align their goals, visions, and ambitions.
The Big Takeaways:
Having a core sense of WHY for your company makes it more attractive to outsiders.

If Whether it be clients or people looking at joining your team, having a defined WHY shows others that you have a sense of direction for your business.

Utilize yesterday to comprehend your WHY fully.

Discover the past. Find out what motivates the way you act every day.

Let others help you find your WHY.

Sometimes self-assessment is not enough. Gain the viewpoint of others to help you find your WHY

Your HOW influences your WHY.

Being aware of HOW you do things can help you better understand WHY you do things.

Understanding your HOW can help you make better decisions and realize opportunities.

Your HOW and WHY will help you better navigate the path in front of you.
Want To Keep Reading?
Watch A Video Summary:
Additional Video From The Author: