Note: This post contains affiliate links which means if you click on a link and purchase an item, we will receive an affiliate commission at no extra cost to you.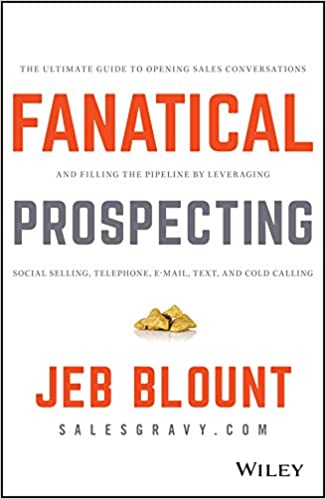 Ready to learn the most important takeaways from Fanatical Prospecting in less than two minutes? Keep reading!
Why This Book Matters:
Fanatical Prospecting explains the importance of prospecting in sales and how some of the best prospectors keep their sales coming.
The Big Takeaways:
Fanatical Prospecting is one of the keys to running a successful sales-based business.

If A fanatical prospector knows they have to always have sights on their next sale.

Being turned down is not a fear of fanatical prospectors.

Fanatical prospectors know that if they want something, they must get it.

The power of a phone call can not be replaced, even if it's no fun.

Good salespeople will often "eat a frog" and do calling first to get it over.

Even though everyone is on social media, it is not the central place you will sell.

There is high power in social media as an advertisement tool, but it is not where you are going to close a deal.

A good prospector will let the concrete numbers influence the way they work.

Data and analytics are a salesperson's best friend because it gives them direction.
Want To Keep Reading?
Watch A Video Summary:
Additional Video From The Author: